Company
Satan Inc.
666 Accusation Avenue
Deceit Valley, CA, 66666
To whom it may concern,
I am interested in obtaining a position with your organization. I discovered you online through your various websites. I was impressed by the many successes you have had in slandering preachers, destroying the reputation of Christians, and damaging the testimony of local New Testament churches. I was especially interested in the position of scorner which seems to have several openings. I believe I would be a good candidate for that position as I have faithfully walked in the counsel of the ungodly, stood in the way of sinners, and am now seeking to sit in the seat of the scornful.
My education consists of spending much time reading the posts on your various websites which find fault in pastors, slander Christians, attack churches, and in general try to sow discord among the brethren. I obtained my bachelor's degree from "Do Right" University. My postgraduate work was done at Scoffers University where I received my MBA (Masters in Bullying and Accusing) degree.
Let me tell you a little bit about myself and my qualities.
I delight in scoffing.

"

How long, ye simple ones, will ye love simplicity? and the scorners delight in their scorning, and fools hate knowledge?"

Proverbs 1:22

I am unable to gain wisdom.

"

A scorner seeketh wisdom, and findeth it not."

Proverbs 14:6.

I am a supreme know it all.

"

Proud and haughty scorner is his name, who dealeth in proud wrath."

Proverbs 21:24

I hate correction.

"

a scorner heareth not rebuke."

Proverbs 13:1;

"A scorner loveth not one that reproveth him: neither will he go unto the wise."

Proverbs

15:12

I respond angrily towards those who try to correct me.

"

He that reproveth a scorner getteth to himself shame."

Proverbs 9:7

I am highly arrogant.

"

An high look, and a proud heart, and the plowing of the wicked, is sin."

Proverbs 21:4

I hate righteousness. "he that is upright in the way is abomination to the wicked.

"

Proverbs 29:27

I long for evil to prosper.

"

The soul of the wicked desireth evil"

Proverbs 21:10

I am extremely cruel. "the tender mercies of the wicked are cruel."

Proverbs 12:10

I am blinded to the consequences of my actions.

"

The way of the wicked is as darkness: they know not at what they stumble."

Proverbs 4:19

I am ambitious in seeking harm to righteous people.

"

Lay not wait, O wicked man, against the dwelling of the righteous; spoil not his resting place:"

Proverbs 24:15

I speak maliciousness fluidly.

"

A naughty person, a wicked man, walketh with a froward mouth."

Proverbs 6:12;

"The heart of the righteous studieth to answer: but the mouth of the wicked poureth out evil things."

Proverbs 15:28

I love the wicked speech of others.

"

A wicked doer giveth heed to false lips; and a liar giveth ear to a naughty tongue."

Proverbs 17:4

I am not averse to earning my salary dishonestly.

"

The wicked worketh a deceitful work: but to him that soweth righteousness shall be a sure reward."

Proverbs 11:18

I am good at leading other people into destruction.

"

The righteous is more excellent than his neighbour: but the way of the wicked seduceth them."

Proverbs 12:26

I am highly mischievous.

"He that deviseth to do evil shall be called a mischievous person. The thought of foolishness is sin: and the scorner is an abomination to men. Proverbs 24:8-9
My past experience includes:
Spreading gossip about Christians in the church.

Damaging the reputation of a renowned pastor.

Bringing reproach upon the local church.

Exposing the secret sins of other Christians.

Wreaking havoc in families of Christian leaders.

Attacking the wife and children of a local church pastor.

Posting accusatory messages on Facebook.

Alerting the secular press the negative things going on in churches in an attempt to discredit the church.

Airing the dirty laundry of Christians to the secular world thus creating a bad testimony to the lost.

Accusing a soul winner of being a hypocrite and of using easy believism methods.

Sowing discord among the brethren.
References:
Absalom, Rebellion Services Ltd.

Ahithophel, Professor of Betrayal Studies, Scoffers University

Alexander, Ephesus Coppersmith, Inc.

Judas, author of

Thirty Pieces of Silver and a Kiss

Potiphar's Wife, Designer of Joseph's Coat clothing line,

Shimei, owner, Shimei's Rocks and More

Ahab, owner, Naboth's vineyard

Eliphaz, Elihu and Bildad, authors of

Job, the Scandals Behind the Man

Saul, former anointed King Of Israel

Jammes, and Jambres, authors of

The Art of Opposition, Withstanding the Man of God
Summary: As you can see I am highly qualified to fill one of your openings as a scorner for your organization. I am available upon your request. If you would like a personal interview I will show you my skills in scorning, slander, and gossip. I am also highly trained in the skill of innuendo. I look forward to working for your company as I have heard so much about it from others. Thank you for your consideration.
This article can be found in the book, Satan's Toolbox. For more information or to order a copy go to satanstoolbox.org.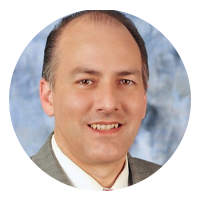 Pastor Neal, through his preaching and his counseling, displays the compassionate heart of a pastor, follows the true leading of the Holy Spirit, and expresses a fervent desire to see lost souls come to know Christ. It is his ultimate desire to see the greater Jacksonville area reached for the cause of Christ and for revival to come to Northeast Florida.