The Lord met with us last year during the Preacher's Delight Conference. Delegates gathered from across the country for a week of Spirit-filled preaching and fellowship. I was amazed and humbled by the crowds and the number of preachers who were in attendance.
The Immanuel Baptist Church choir began the service each night with outstanding singing. Several different groups sang during each service as the music was uplifting and Christ-honoring. A highlight of this meeting is certainly the music of the Immanuel Baptist Church. Several delegates commented that it was worth coming to the meeting just for the music.
The preaching touched our hearts and the move of God in each service was evident. I am thankful for humble men of God who allowed themselves to be a blessing to all those in attendance, especially to the other preachers. Each message was on target and challenged all to remain faithful and do more for Christ. Old-time preaching was on display and readily received by those in attendance. The altars were filled each service and God's people were strengthened.
The emphasis on fellowship is, without a doubt, a unique highlight. It was a pleasure to meet dozens of preachers for the first time and make new friends. The evening fellowship meal is something unique to the Preacher's Delight and gives delegates time to meet one another while enjoying an outstanding meal.
During the week, it was also a blessing to me to watch preacher's kids from around the country get to know each other and begin to develop friendships. Church planters, missionaries, and pastors expressed their joy in their children making friends and enjoying the week.
Another highlight was the Ladies Fellowship hosted by my wife. Each morning, while the men assembled in the auditorium, the ladies gathered for fellowship over breakfast. This allowed ministry wives to get to meet each other and fellowship. A devotion to interaction allowed the ladies to get to know each other and make new friends.
"I'll be back next year." "I've found my crowd." "I'm bringing my staff." "This meeting helped me." are a few of the comments we've received after the conference.
Registration is open, and we are already at 90+ preachers registered for this event. Make plans to join us for the 2023 Preacher's Delight Conference on October 23-26. Lodging is provided for each preacher who registers.
Register today at preachersdelight.org.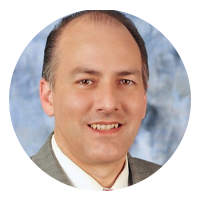 Pastor Neal, through his preaching and his counseling, displays the compassionate heart of a pastor, follows the true leading of the Holy Spirit, and expresses a fervent desire to see lost souls come to know Christ. It is his ultimate desire to see the greater Jacksonville area reached for the cause of Christ and for revival to come to Northeast Florida.