"They also that render evil for good are mine adversaries; because I follow the thing that good is." Psalm 38:20
One day a shepherd lad by the name of David was sent by his father to take supplies and food to his brothers who were in a battle against the Philistine army. When the little shepherd boy arrived, he saw a giant named Goliath, breathing out threats against the people of God. Something stirred inside of David. He looked around to see who was taking the challenge to defend the Israelites' honor against Goliath. King Saul was the greatest warrior in the kingdom, standing head and shoulders above the rest of the people, and an expert in war. However, he did not step forward because he saw how formidable a foe Goliath was. David's brothers did not step forward, either. Finally, when no man accepted the challenge, David stepped up. Refusing the armor of Saul, because he had not yet proven that armor, he took his slingshot, took one stone, and placed it in the midst of the pouch. Around and around it spun until finally, he released it, allowing the stone to fly through the air. That stone hung in the air until it landed squarely in the forehead of the giant Goliath. David's shot won the battle for the Israelite army and advanced them victoriously.
On the sideline, the cheerleaders began to chant, "Saul has slain his thousands and David his ten thousands." The crowd roared with excitement. They had a new hero. Even until this day, people of God have celebrated the heroism of this great shepherd boy named David. But there's another side to the story. For the rest of David's life, he would battle the Philistine army. He was their villain. David represented everything evil to them. Although he was one of the greatest heroes of the people of God, he was also one of the greatest villains to their enemies.
If you consider the heroes in the Bible, it is easy to overlook the fact that their heroism had another side to it. They were also villains to God's enemies. Moses was one of the great heroes of the Bible but also one of the great villains to the Egyptians. Joshua, Elijah, Elisha, Samson, and Gideon all were Old Testament heroes, but they were also villains. The apostle Paul, one of the great heroes of the faith, was a great villain to those who hated Christ. And ultimately the greatest hero and villain in all of history came in the person of the Lord Jesus Christ. To those who love him, he is our Hero, our Saviour, our Captain, our Champion, but He is the villain to all pagan and false religions.
Do not be surprised that many of our Spiritual heroes have also been deemed as villains. Friend, we are in a war. The general of our side is the enemy to the other side. The one who leads us to victory for Christ is the one hated by all of those who hate Christ. If you are not willing to be a villain, then you can not be a hero.
Good and evil are always at war with each other. When you stand for good, evil will be your enemy. If you stand for evil good will be your enemy.
It has been said, "Show me your friends, and I will know much about you." Likewise, it can be said, "Show me your enemies, and I will know much about you." It concerns me when someone has no enemies. If you have no enemies, then are you doing anything to advance the cause of Christ? James 4:4 says, "Ye adulterers and adulteresses, know ye not that the friendship of the world is enmity with God? whosoever therefore, will be a friend of the world is the enemy of God."
In our day Christians want everyone to like them which is why we have so much compromise. You cannot be liked by everyone without compromising. To take a stand for God and the Lord Jesus Christ necessitates having the enemies of Christ be against you.
We should not worry when we get attacked by Satanic forces. We should be concerned if we do not get attacked by them.  God's people need to realize that being a villain while it is not pleasant is not necessarily bad. Consider this while looking through the lens of the following principles.
1. You cannot be a hero without being a villain. Children love pretending to be Superman or other superheros. It is fun to be the hero. However all of our heroes had enemies to whom they were the villain. We must realize that evil people have justified their evil. In justifying their evil they become the hero in their mind. As a result those who stand against them are the villains. For example, Cain justified his offering of works, and to him the fruits of his labor was perfectly acceptable. God rejected his sacrifice, yet accepted the spotless sacrificial lamb which Abel brought. In Cain's mind Abel was the villain who had to be destroyed.
I spoke of David already, but David was also a villain to King Saul. Sometimes we become a villain to other Christians because we do what they refuse to do. Don't be surprised when you stand for right and become a villain to Christians who refuse to do right. Right will always bring about enemies and sometimes those enemies will come from among us. The pastor is the hero when he preaches against the sins of hollywood but becomes the villain when he preaches against our sin.
Nehemiah was a hero to Jerusalem but a villain to Sanballat and Tobiah. The city was in ruins. With God's help Nehemiah determined to rebuild. He became a hero to all Israelites, but a villain to those who hated the Jews. Whenever we choose to do a work for Christ we become a villain of those who oppose that same work.
Throughout the Bible we see illustrations of those who stood as heroes for righteousness and became the villains of unrighteousness. Moses who had lived in Pharaoh's house was a hero when he led the captive nation free, but became a villain to the very household in which he had been raised.
Samson, a judge in Israel was one of the great heroes of the Israelites. There are very few men in the Bible more heroic than Samson. However it was that heroism that caused his own demise. The enemies of God sought to destroy him when they found out they could not defeat him. We are familiar with the story. There would have been no attack on Samson had he not been a hero.  Even in death this truth is evident in that he was able to be a hero and a villain at the same time.
John the Baptist was a hero to his disciples, but a villain to Herod's wife Herodias when he rebuked Herod for taking his brother's wife to be his own. Herodias arranged for John the Baptist to be beheaded. Although he had been a hero to those who followed him, he lost his life for taking his stand. Do not be surprised when you stand against Satan that you become a villain to those who are convicted by that stand.
Peter was the hero of Pentecost when 3,000 people were saved. However Peter became a villain to the religious crowd who still wanted to promote the work of the law and not the grace of Christ. Winning souls to Christ will always bring enemies. You will be a villain when you become a committed soul winner.
Stephen, the first deacon, was a hero in his own church, where he was chosen from among them to be a deacon. However his stand for Christ made him a villain to the angry mob that stoned him. The harder he preached the angrier they became. He was a Spirit filled man and whenever a Spirit filled man preaches the truth with courage he becomes a villain to those who are convicted by his preaching.
In Acts 16 Paul and Silas were heroes to a liberated damsel who was possessed of a devil, but villains to corrupt men making money off her bondage. Paul and Silas cast out the devil, freeing this girl, but also taking away some of the men's livelihood. These were the men who threw Paul and Silas into prison. Being a hero for her they became villains to those who hated the transforming power of the Gospel.
Finally we see Jesus as the Hero of our salvation, but the villain of death and hell. He is my hero, but to those who believe on other gods he is a villain, because he claims to be and is the only true God and the only way to avoid eternal damnation.
It is important for God's people to understand that to be a hero requires becoming a villain.
2. Consider the hero's reward. Almost immediately after Paul's conversion he became a villain to the religious world. This man who had in the past been a part of killing Christians had become the most devout Christian of all. Take note of all of the battles that Paul endured recorded in II Corinthians 11:24-27, "Of the Jews five times received I forty stripes save one. Thrice was I beaten with rods, once was I stoned, thrice I suffered shipwreck, a night and a day I have been in the deep; In journeyings often, in perils of waters, in perils of robbers, in perils by mine own countrymen, in perils by the heathen, in perils in the city, in perils in the wilderness, in perils in the sea, in perils among false brethren; In weariness and painfulness, in watchings often, in hunger and thirst, in fastings often, in cold and nakedness."
The more Paul dedicated himself to Christ the harder things became. We must be aware that things will not get easier for us either. They will get harder. Satan seeks to fight those of us who stand for right.
However be careful not to look too much at what the villains brought against him. Consider instead of the hero's reward as seen in II Timothy 4:8. "Henceforth there is laid up for me a crown of righteousness, which the Lord, the righteous judge, shall give me at that day: and not to me only, but unto all them also that love his appearing."
Sometimes as Christians we make the mistake of focusing on the henceforth without first taking into consideration the cost. When Paul spoke of the crown that awaited him he called it a crown of righteousness. In Philippians 3:14 he said, "I press toward the mark for the prize of the high calling of God in Christ Jesus." When he spoke of pressing towards the mark he spoke of a prize. What was this prize about which Paul was speaking? It was the crown that he saw before him. But what kind of crown was this? It was the crown of righteousness. Therefore Paul was pressing towards the mark of righteousness. God's people are to be pressing forward towards righteousness knowing that if we finish our race we receive the crown of righteousness. This is called the high calling of God. Our high calling is to press towards righteousness.
Sadly in our day far too many Christians are pursuing the crown of popularity, or the crown of acceptance, or the crown of conformity, rather than the crown of righteousness. Admittedly, those who do so do not have to worry about becoming villains, but they do not have the heroes award to look forward to either.
3. There is a hero's recognition. Let me share a  thought from Matthew 25:21. "His lord said unto him, Well done, thou good and faithful servant: thou hast been faithful over a few things, I will make thee ruler over many things: enter thou into the joy of thy lord." Many a person has died a villain only to wake up as a hero. When Samson took hold of the pillars and killed more enemies in his death that he had in his life he was dying a villain's death but he woke up as a hero as is recorded in Hebrews 11. Let me encourage you to be faithful by reminding you of the welcome a hero receives. What is that welcome?
It is a welcome of approval. "Well done." Anytime I did something that pleased my father I was always delighted when he said, "Well done, son." That is exactly what kind of welcome a hero receives from his Master. One who does not stay faithful misses out on those wonderful words of welcome.
It is a welcome of admiration. "…thou good and faithful servant." We are not just told well done but we are called a good and faithful servant. Not only is our work received but the Master praises us for what we are. That admiration is for two qualities, both about which Paul speaks.
Goodness – "I have fought a good fight."

Faithfulness – "I have kept the faith."
These are two qualities the spiritual are to possess and for which we will receive the admiration of our Master.
It is a welcome of acknowledgment. "…thou hast been faithful over a few things…" We are given a commendation for being faithful in service. How faithful do we have to be? We have to be faithful in a few things. We may not be able to faithfully do everything that others can do, but we can be faithful to do what we can do. You may not be the faithful pastor but you could be the faithful janitor. You may not be the faithful deacon, but you can be the faithful usher. One day your faithfulness will be recognized by the One to Whom you have been faithful.
It is a welcome of advancement. I will make thee ruler over many things." We are told that we will be the ruler of many things. Will be recognized for our little faithfulness by having the opportunity to rule over many things.
It is a welcome of admission. "…enter thou into the joy of thy lord." Psalm 126:5 says, "They that sow in tears shall reap in joy." Wait. Why do we have tears? Well, obviously we weep for souls, but there is one important reason. We also weep because we have been attacked  as the villain. Those who sow in the tears of persecution will reap in the joy of the Lord.
When I get to heaven I don't want to walk in the gate to silence. I want to hear those welcoming words, "Well done, thou good and faithful servant: thou hast been faithful over a few things, I will make thee ruler over many things: enter thou into the joy of thy lord." Not everyone's welcome will be the same. Some will enter heaven without the hero's welcome. They will still be in heaven and that's wonderful, but they will not receive the same welcome heroes receive. There are many Christians who sat on the sidelines and did nothing. They were no one's villain, but neither were they a hero. Christian, do not focus on the booing and hissing down here but focus on the welcome up there.
by Pastor Greg Neal
To read more about how Satan is attacking Christians and churches go to satanstoolbox.com.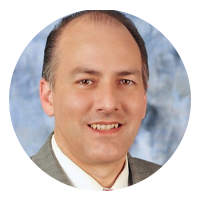 Pastor Neal, through his preaching and his counseling, displays the compassionate heart of a pastor, follows the true leading of the Holy Spirit, and expresses a fervent desire to see lost souls come to know Christ. It is his ultimate desire to see the greater Jacksonville area reached for the cause of Christ and for revival to come to Northeast Florida.