The following is a chapter summary from the new book, Standing Near the Cross by Pastor Greg Neal. This book is excellent for personal Bible study, group studies like Sunday school, study for a discipleship program, or curriculum for college or Bible institute classes. You can learn more at Berean Publications.
Chapter Two – Mary Magdalene: Everyone Has a Story
At salvation, the Christian begins his new life in Christ. The devil loses another soul to Heaven but attempts to thwart the new Christian's living for God. Mary Magdalene did whatever it took, starting at the moment she was freed from bondage to follow Jesus. Her testimony was one of hopelessness in sin transformed into dedication to Christ. While the world may have dismissed her potential, her refusal to let anything stand in her way of following Jesus is remarkable.
In this chapter of Standing Near the Cross, we study Mary Magdalene's journey from an outcast of society to a testimony of grace. While she had a past life of sin, she never let that fact cloud her focus on being faithful. Her transformation will inspire readers to relive the miracle of their own salvations. They will be motivated to compare their own dedication to the cause of Christ against the dedication of Mary Magdalene, who once possessed by devils became obsessed with serving the Lord.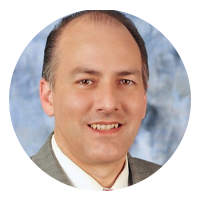 Pastor Neal, through his preaching and his counseling, displays the compassionate heart of a pastor, follows the true leading of the Holy Spirit, and expresses a fervent desire to see lost souls come to know Christ. It is his ultimate desire to see the greater Jacksonville area reached for the cause of Christ and for revival to come to Northeast Florida.