The following is a chapter summary from the new book, Standing Near the Cross by Pastor Greg Neal. This book is excellent for personal Bible study, group studies like Sunday school, study for a discipleship program, or curriculum for college or Bible institute classes. You can learn more at Berean Publications.
Chapter Three – Joseph: The Secret Disciple
Society teaches that accomplishments deserve acknowledgment and that personal sacrifice must be rewarded with position or popularity. The world wants us to think that giving up our time and possessions is noble as long as it is comfortable and convenient. However, the Bible shows us time and time again that serving God, while perhaps risky on earth, is rife with eternal rewards.
Joseph of Arimathaea never wanted the title but became a disciple of Jesus through his love, sacrifice, and dedication. He seemed an unlikely follower of Jesus as he was a member of the religious hierarchy that hated Jesus. Nevertheless, Joseph's deliberate actions of dedication to Jesus teaches us that what we do for God is much more important than who we are to humanity. This enlightening study will prove to readers that serving in the shadows is often more productive than any title or earthly influence. Learn from the life of Joseph of Arimathaea that stepping out to be identified with Christ has far-reaching influence that will change a world for Him.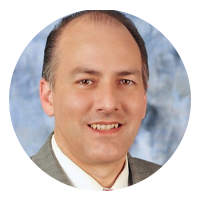 Pastor Neal, through his preaching and his counseling, displays the compassionate heart of a pastor, follows the true leading of the Holy Spirit, and expresses a fervent desire to see lost souls come to know Christ. It is his ultimate desire to see the greater Jacksonville area reached for the cause of Christ and for revival to come to Northeast Florida.