And it came to pass, when our enemies heard that it was known unto us, and God had brought their counsel to nought, that we returned all of us to the wall, every one unto his work. And it came to pass from that time forth, that the half of my servants wrought in the work, and the other half of them held both the spears, the shields, and the bows, and the habergeons; and the rulers were behind all the house of Judah. They which builded on the wall, and they that bare burdens, with those that laded, every one with one of his hands wrought in the work, and with the other hand held a weapon. – Nehemiah 4:15-17
Nehemiah set out to rebuild the wall. As is often the case, he faced opposition, which meant he was forced to battle against that opposition, even as he was building the wall. Every Christian must focus on building but be prepared to battle while doing so. We must acknowledge the importance of battling against compromise. The word compromise means "settling a disagreement where both sides make concessions to the other." In negotiations of business, or even government sometimes, compromise is necessary. However, in matters of biblical truth there can be no compromise. Compromise destroys churches and hinders the work of Christians. There are some important areas where we must battle against compromise.
We must battle against ecclesiastical compromise.
Be ye not unequally yoked together with unbelievers: for what fellowship hath righteousness with unrighteousness? and what communion hath light with darkness? And what concord hath Christ with Belial? or what part hath he that believeth with an infidel? And what agreement hath the temple of God with idols? for ye are the temple of the living God; as God hath said, I will dwell in them, and walk in them; and I will be their God, and they shall be my people. Wherefore come out from among them, and be ye separate, saith the Lord, and touch not the unclean thing; and I will receive you, – II Corinthians 6:14-17
Compromise with those who do not believe in the sound doctrines of our faith brings disastrous consequences to churches and to God's people. Good men, in attempting to do a bigger work for God, have hurt the ministry and the cause of Christ because they compromised in this area of ecclesiastical separation. We are not to intermingle with those who are not of like faith. Our responsibility is not to get along with everyone but to build a pure work for God.
We must battle against worldly compromise.
Blessed are the undefiled in the way, who walk in the law of the LORD. Blessed are they that keep his testimonies, and that seek him with the whole heart. They also do no iniquity: they walk in his ways. Thou hast commanded us to keep thy precepts diligently. – Psalms 119:1-4
Today, there are many Christians who compromise their standards and convictions. There is a movement that is popularizing worldly Christianity. We are not to be like the world; We are always to be different. The Bible tells us not to conform ourselves to this world but to be transformed by the renewing of our minds. Christians are not to be isolationists, but they are to be separatists. The difference is this: We live in the midst of this world, but we do not conform to the standards of this world. Even as we are building a work for God, we must battle compromise to worldliness.
We must battle personal compromise.
What shall we say then? Shall we continue in sin, that grace may abound? – Romans 6:1
Almost every fall in a person's life starts with personal compromise. A strict personal position against drinking alcohol was compromised, and then social drinking was accepted. A personal conviction against Hollywood was compromised, thus feeding the mind with worldly philosophies and ideas. A strict conviction against immodest dress slightly compromised led to more immodest apparel to be worn. A personal conviction against careless behavior among opposite sex was compromised to allow more lenient behavior. The slide towards destruction almost always begins with the slightest compromise of personal holiness. Christian, we must battle personal compromise in our lives and be on guard when that which once was wrong is now acceptable to us.
We must battle against priority compromise.
But seek ye first the kingdom of God, and his righteousness; and all these things shall be added unto you. – Matthew 6:33
This thought may seem a bit unusual, but we must put a strong explanation to this point. Many families built their lives around the church until, one day, they began to compromise that priority. They found other things they could do during church times. Perhaps, Wednesday night Bible study was no longer as important. Sunday night services became less of a priority. Eventually, church itself lost the prominent place in their lives. The priorities of our Christian life must not be compromised. We must battle the temptation to compromise these things.
In conclusion, even as we battle against compromise, we must be reminded constantly that fighting compromise is not our cause. Fighting compromise is a byproduct of building or doing a work for God. Our first priority is to build, but we must keep our sword in hand, prepared to battle against compromise as we, like Nehemiah, are rebuilding the wall.
They which builded on the wall,…every one with one of his hands wrought in the work, and with the other hand held a weapon. – Nehemiah 4:15-17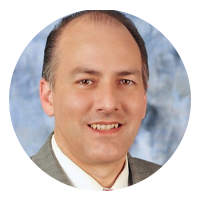 Pastor Neal, through his preaching and his counseling, displays the compassionate heart of a pastor, follows the true leading of the Holy Spirit, and expresses a fervent desire to see lost souls come to know Christ. It is his ultimate desire to see the greater Jacksonville area reached for the cause of Christ and for revival to come to Northeast Florida.