Paul had many types of relationships in his ministry. In these relationships, there are many lessons to be learned. Paul gives us insight into his ministry relationships by what he said about the different people whom he encountered. Paul's relationships fell into several categories.  By studying Paul's relationships, we can find that his ministry relationships will fall into the same categories.
Paul had friends. I use the word friend not as it is used so frequently today. In the day of social media "friends," I am afraid we have lost the real meaning of the word. A friend is not someone who "likes" a post but one whose character and deeds reflect the truest definition. Webster's 1828 Dictionary defines a friend as "One who is attached to another by affection; one who entertains for another sentiment of esteem, respect, and affection, which leads him to desire his company, and to seek to promote his happiness and prosperity; opposed to  foe  and enemy." A friendship is based not only on affection but also on respect. A friend is one who is concerned with our happiness. A friend is someone who does not abandon us when we are at our worst. So, no, we do not have thousands of friends on Facebook, and those "followers" with whom we pander on Twitter are not friends. Sadly, we live in a society and even serve in the ministry with many who want friends but fail to be a friend.
Paul was a friend to his friends. His letters expressed the fact that he remembered his friends and cared about their welfare. Paul was honest with his friends even when they needed to be rebuked. Paul's friendships were mutually beneficial.
Paul benefited from the faithfulness of his friends as they benefited from his faithful friendship as well.
Paul's friends were important to him.
They played a vital role in his life and ministry. I marvel at how Paul speaks of his friends with great warmth and affection. In Romans 16 alone, he speaks of more than thirty friends by name. Each friend of Paul played an important role in his life and ministry.
Paul's friends encouraged him.
Imagine the life that Paul lived. Few Christians were persecuted as much as he was. Paul's friends encouraged him, and he allowed them to do so. When we serve in the ministry, we need friends who encourage us. Likewise, we also need to encourage our friends.
Paul's friends comforted him.
Paul speaks of the comfort brought to him by many of his friends. Some of them were especially comforting to the man of God. Titus, in particular, comforted Paul. For, when we were come into Macedonia, our flesh had no rest, but we were troubled on every side; without were fightings, within were fears. Nevertheless God, that comforteth those that are cast down, comforted us by the coming of Titus; (II Corinthians 7:5-6) When we are going through a difficult time, friends can be a great comfort. We too should strive to be a comfort to our friends.
Paul's friends supported him.
Paul's friends met his needs. They provided material as well as financial support. The Christians in Philippi supported Paul with gifts. For even in Thessalonica ye sent once and again unto my necessity. Not because I desire a gift: but I desire fruit that may abound to  your account. But I have all, and abound:   I am full, having received of Epaphroditus the things which were sent from you, an odour of a sweet smell, a sacrifice acceptable, wellpleasing to God. (Philippians 4:16-18) Paul was gracious in receiving their gifts for their sakes more than his own.
Paul's friends ministered to him.
Epaphroditus ministered not only to Paul's needs but also to his wants. Yet I supposed it necessary to send to you Epaphroditus,  my brother, and companion in labour, and fellowsoldier, but your messenger, and he that ministered to my wants. (Philippians 2:25) Knowing this blesses me. Many times, I feel guilty when my church ministers not only to my needs but also to my wants. I am glad that Paul rejoiced when his friends went above and beyond for him. He did not ask nor pressure his friends to do such a thing, but he accepted it graciously.
Paul's friends interceded for him.
Time and time again, a friend of Paul would deliver a message to a co-laborer or to a church. His friends were willing to be messengers for the purpose of interceding on his behalf.
Paul's friends labored with him.
Paul worked with people who were his friends, and his friends were those who worked with him. 
Paul's friends brought joy to him.
Paul enjoyed and appreciated time with his friends. Whensoever I take my journey into Spain, I will come to you: for I trust to see you in my journey, and to be brought on my way thitherward by you, if first I be somewhat filled with your company. (Romans 15:24) The ministry is a balance of social and solace. Those of us in the ministry must understand that alone time with God is vital, but fellowship with our ministry companions is crucial as well.
There are many lessons to learn from Paul's encounters with others while serving our Lord. My prayer is that we learn not only from the doctrine found in Paul's letters but also from the relationships he had with his companions.
This is an excerpt from chapter two of Ministry Companions. Order your copy of the book today!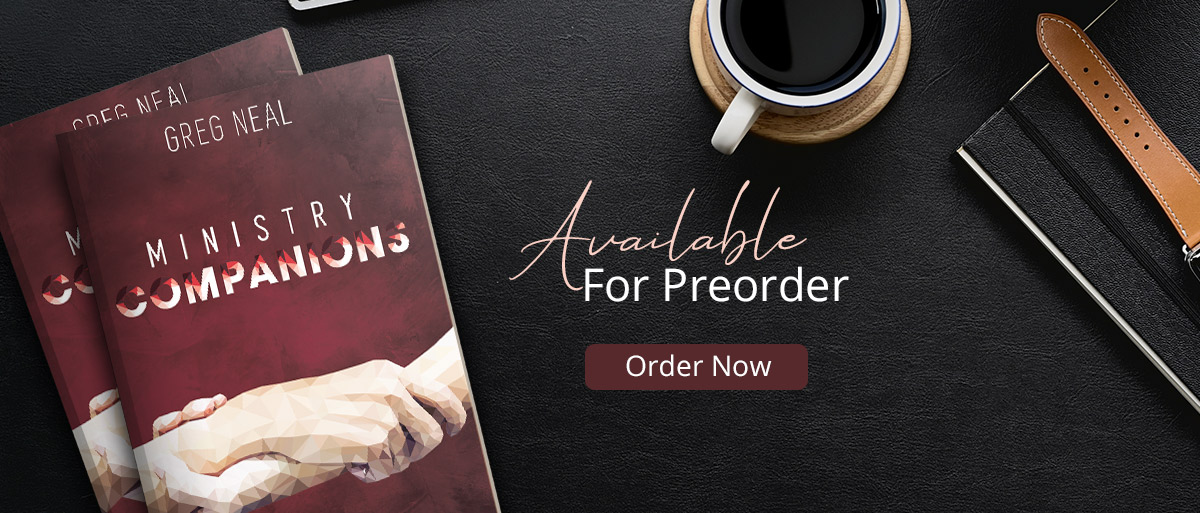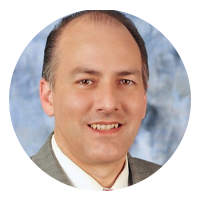 Pastor Neal, through his preaching and his counseling, displays the compassionate heart of a pastor, follows the true leading of the Holy Spirit, and expresses a fervent desire to see lost souls come to know Christ. It is his ultimate desire to see the greater Jacksonville area reached for the cause of Christ and for revival to come to Northeast Florida.